MCI USA Predicts: Association Solutions Post-Pandemic
No matter how long this pandemic lasts, associations will last longer. But will the association of the future look different?
A month into the global pandemic, associations are moving beyond modifying planned programs and events and are starting to consider how to reinvent everything from engagement to leadership to partnerships. View the webinar recording from some of MCI USA's Association Solutions senior leadership for myth-busting, predictions and opportunities that will emerge in a post-pandemic reality.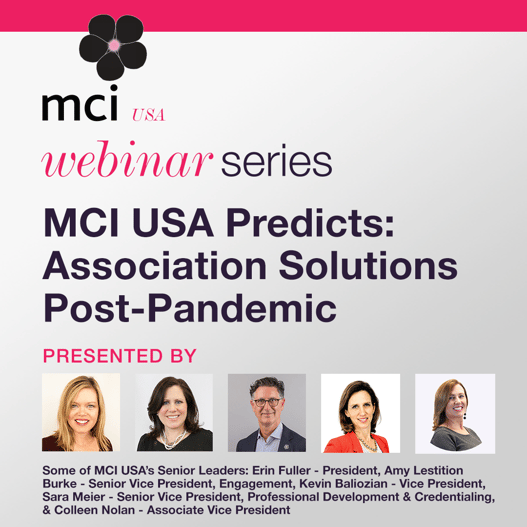 Interested in Learning More? Get Access to Our Coronavirus Resources